For thousands of years, outrigger canoes have connected diverse cultures and people around the world. Chaco is proud to present (people) of water, a film following the story of Rob Prechtl, a member of the USA Men's Raft Team, as he and his team connect their whitewater roots to the open ocean.
Honors received by the film: "(people) of water"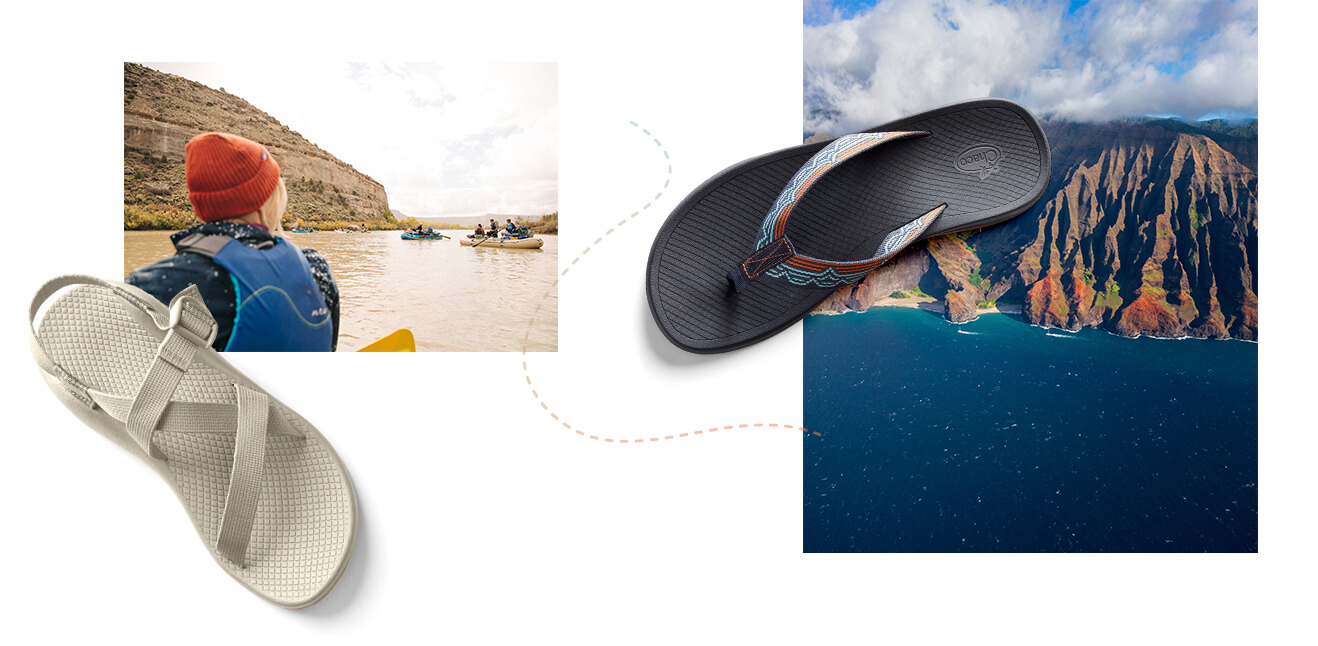 From whitewater rapids to the saltiest seas, Chaco
builds best-in-class amphibious footwear for your
every adventure.
H2Go
Introducing Torrent Pro
Our all-new amphibious cross-trainer drains, grips, and
looks good
doing it. Co-developed with USA Rafting.
Catching up with John Mark
Seelig Captain, USA Men's Rafting Team
You've been a rafting guide or pro whitewater athlete for decades. How'd you use your experience and training to inform Torrent Pro?

After traveling the world competing and exploring all kinds of rivers, I've seen pretty much every type of water shoe and what works in different conditions. I also own a guide company, so I've seen my raft guides try nearly every shoe. When it comes down to it, we need something we don't have worry about if things get crazy. Preparing for the worst is essential, since rivers can be pretty unpredictable.

Where'd you get the inspiration for the design? Any favorite features?

We started with the outsole, making sure we could grip every type of rock and debris along the river. And because we travel and compete all over the world, we wanted traction for anything we'd encounter. My favorite feature is definitely the outsole. We sat down with Chaco, talked about our favorite shoes from the past 15-20 years and thought about what could apply to any river sport. It's light, comfortable, versatile and just looks awesome.

If you wanted people to know one thing about the Torrent Pro, what would it be?

You can trust it! It will perform and hold up to the elements wherever you take it.
(people) of water
43 Products
Featured (people) of water
Filter By: