Customize
Your Own
Sandals
Choose A Style To Start
Free Shipping
Estimated shipping within 5 business
days or less.
Made In The USA
Sandals and flips proudly crafted
in Rockford, Michigan.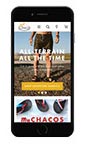 Customer Service
(888) 211-9211 (option 2)
mychacos@chacos.com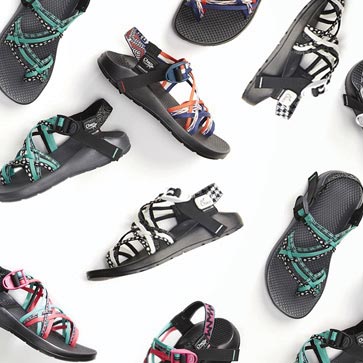 ZX/3 Sandal
Customize our ZX/3 Sandal with more than
20 new webbing options.
Start Customizing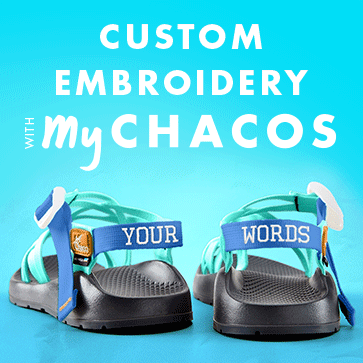 Custom Embroidery
Customize your sandals and flips with
embroidery to make them your own.
START DESIGNING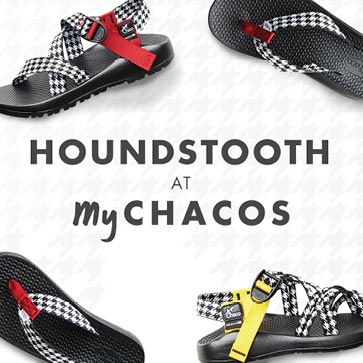 Houndstooth Webbing
Customize your sandals and flips with our
newest pattern, a MyChacos exclusive.
START DESIGNING
Custom Chacos Sandals
Design your own one-of-a-kind, custom sandals at MyChacos.com. With countless options, you can build customized sandals that offer all-day comfort and support, with colors and patterns that match your style, and performance designs that keep up with your every move. Start building your own custom sandals – then start dreaming up the next destination your custom Chacos will take you.